When you make a booking with ParcelHero, the details you provide during the booking process is used to generate your customs paperwork.
A copy of this is provided to you along with your labels in your order confirmation page and in your confirmation email, which you can then save or print.

If you have a ParcelHero account, once you have made your booking the shipment will appear in the "My Shipments" section of your dashboard. Select the printer icon next to your shipment marked "Reprint Labels". From there, you can save or print your customs documents with your labels.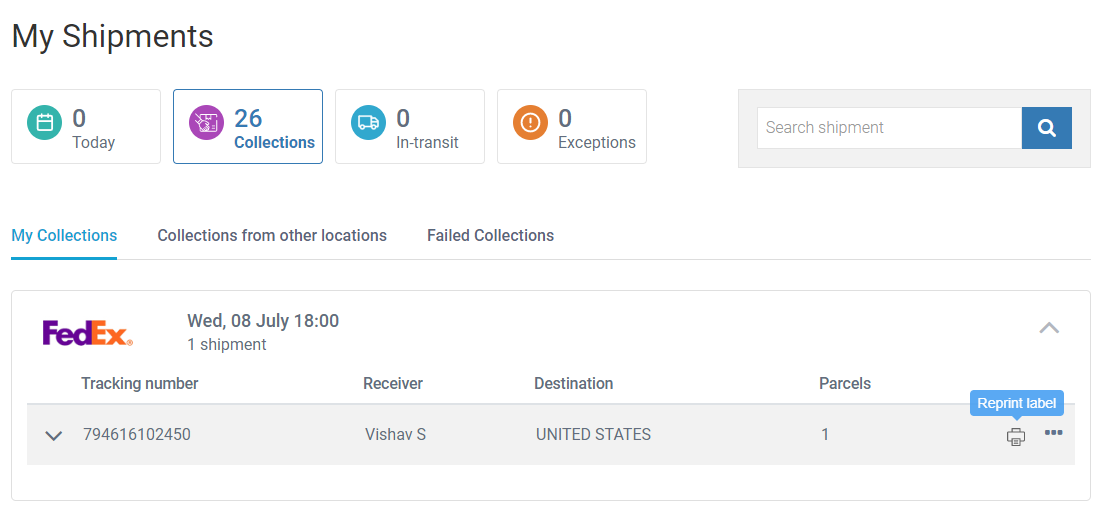 In some situations, you are not provided with customs paperwork. These include shipments travelling via our Haverhill depot or EU shipments. If you want copies of your customs paperwork in in these cases, please contact us for help getting it. Find out more here.
Related Articles: