What information do you need?
When you make a booking, we ask for the collection and delivery addresses, along with the contact information for both the sender and receiver.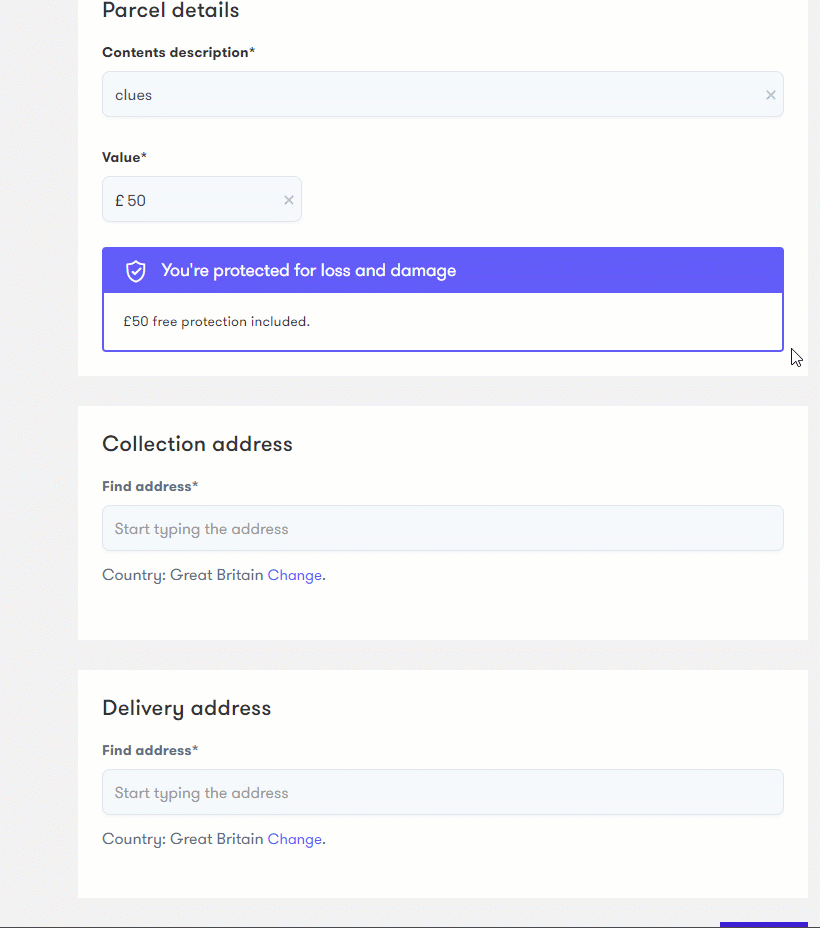 Your information
We always need your phone number and email address so we can send your booking confirmation and can contact you in case there are any issues with delivery.
Sender information
We need the senders email address to send the shipping labels. In most cases the courier also needs the senders phone number in case the driver needs to contact you re any collection issues.
Receivers information
Most couriers require the receivers phone number in case there are any delivery issues. An email address is not normally required.
eBay doesn't provide me with the recipient's phone number. What do I do?
If you're shipping a package that you've sold on a marketplace such as eBay, you may not have the recipient's email address or phone number. If this is the case, you can put your own phone number down during the booking process. Keep in mind, however, that you may be contacted if the delivering carrier encounters difficulties making the delivery, and if you're sending abroad, the courier will not call a UK number, so it may delay delivery.
Will you share my information with anyone else?
ParcelHero shares your information with your courier of choice to facilitate your shipment. We never share your information with anyone else.